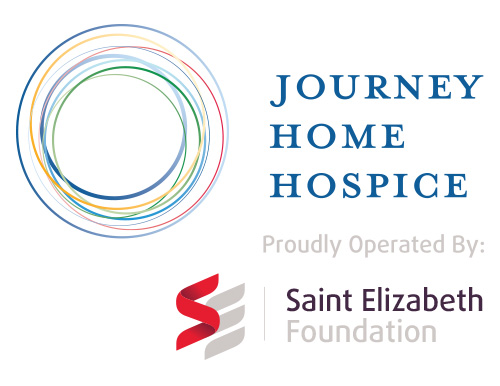 Important Note: Journey Home Hospice is proudly operated by the Saint Elizabeth Foundation. As the charitable partner, we process and receipt all donations on behalf of the hospice. 100% of your donation goes directly to patient and family services with no administrative fees thanks to the generous support of our parent organization, SE Health that covers the associated costs. All donations made to Journey Home Hospice through the Saint Elizabeth Foundation are restricted for use at the hospice and cannot be used for any of our other chartitable programs and services.
Most Canadians want to die at home. But where do you go to die when you don't have a home?
That's the challenge that Journey Home Hospice is working to address.
Launched in 2018, Journey Home Hospice is operated by Saint Elizabeth Foundation. It is our passion to improve equitable access to hospice palliative care for patients who have experienced homelessness or structural vulnerability in the Toronto area.
Journey Home Hospice provides our patients and families with 24/7 high quality health care services and a safe, welcoming and caring environment for their end-of-life journey. Our clinical team includes physicians, nurses, personal support workers, social workers, spiritual care providers, complementary therapists, and a wonderful group of caring volunteers. We believe in a holistic model of care that addresses pain and symptom management, psychosocial needs, and spiritual care, offered in a flexible, responsive, and respectful setting. Journey Home Hospice is truly a place based in the community, for the community.
We recently expanded our hospice in our downtown Toronto to ten beds, hosted by Homes First Society. We continually measure key indicators in areas such as quality, safety patient satisfaction and system impact to ensure we are achieving our goal of excellence in homeless end-of-life care. Journey Home Hospice also serves as a teaching and learning facility for health care providers throughout the country to study the specialized delivery of hospice palliative care to homeless and vulnerably housed individuals.
Please Note: Saint Elizabeth Foundation is the charitable operating partner of Journey Home Hospice. All donations of $20 or more made to the Saint Elizabeth Foundation for Journey Home Hospice will be receipted by the Foundation and will be used restricted to support programs for patients and families at the hospice.